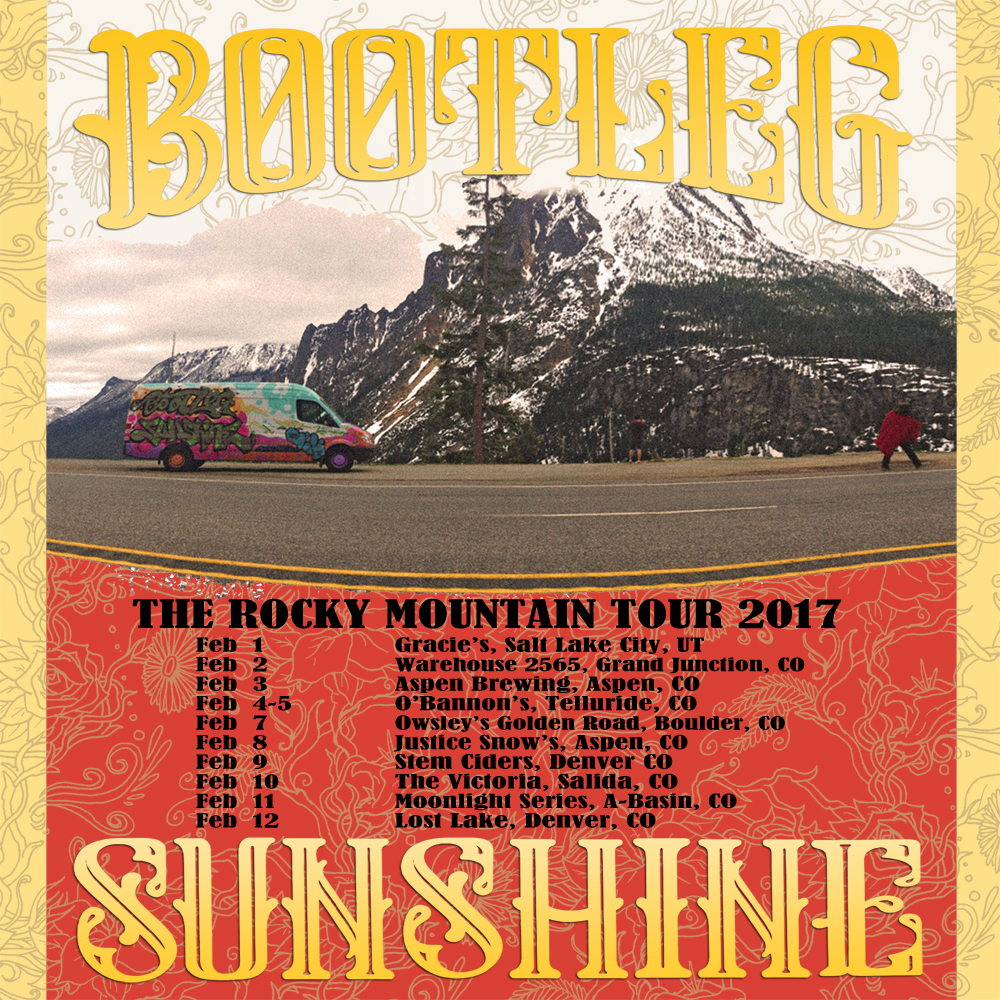 Winter 2017 -Heading to the Rocky Mountains for our first visit to Utah and Colorado! Maybe we'll get to shred some pow, in addition to the usual musical shredding of course… We've winterized the tour-van (thinking about calling her The TyVANasouras Rex) and booked a bunch of shows from Salt Lake City to Telluride to Boulder and everywhere in between: definitely watching Dumb and Dumber as we roll into Aspen! So check out the TOUR, and we'll see ya there. We've also got brand new T-Shirts available at shows and here at our store page.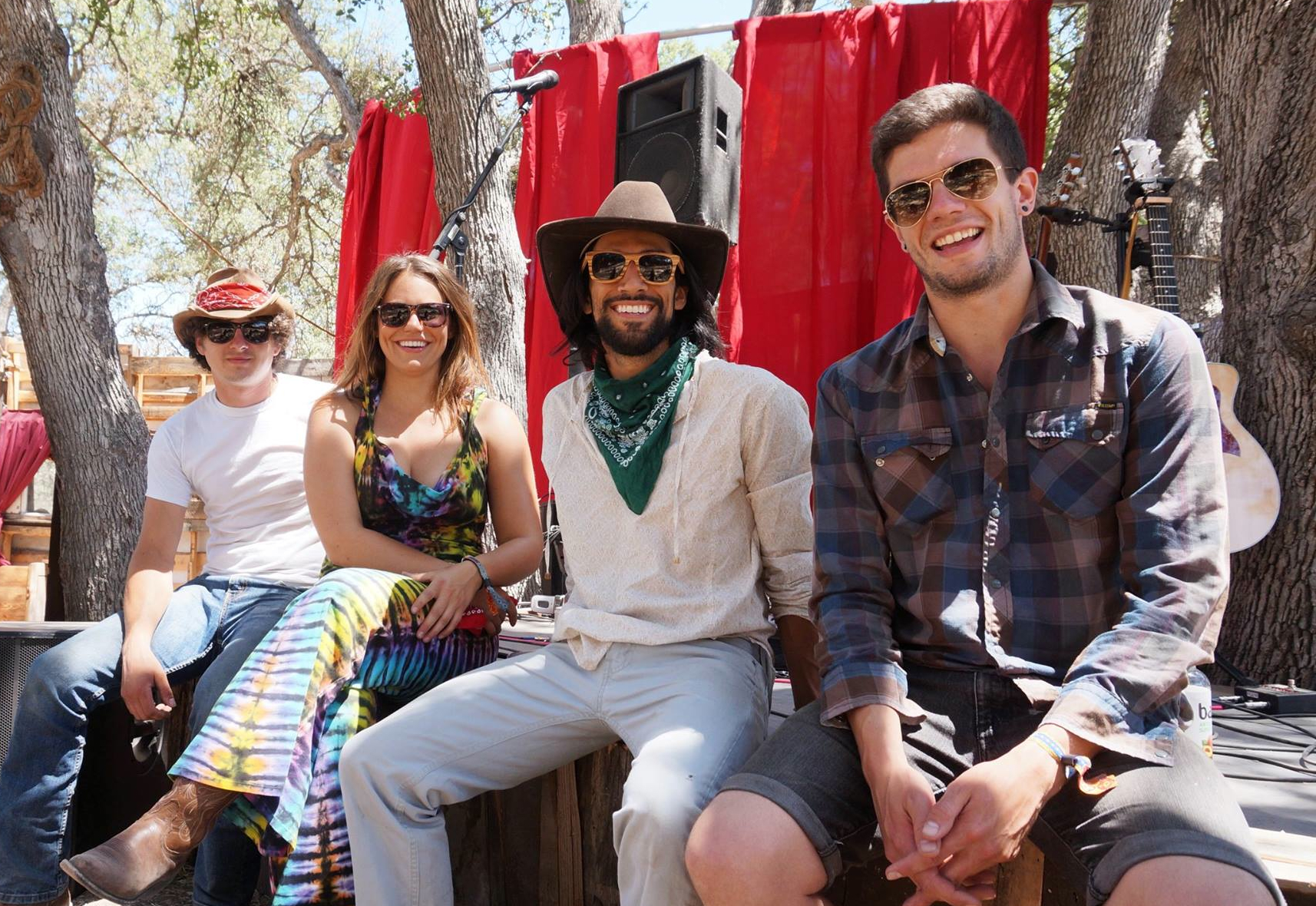 Summer 2016 -Hot damn, son! Got some sun too, what a season… After playing the sweltering LIB festival in SoCal, a week's worth in Hollywood and LA, Canada Day in Vancouver BC, and then 4th of July the next day in Glacier, WA, we're starting to know this coast! You know, the Best Coast 😉 Add two more festivals out on the Olympic Peninsula, a gazillion other killer shows up, down, and in between, and we've already put 10k miles on our new tour van. She got an epic paint job thanks to our Canadian amigos! Check out the band Cornshed We're going to take a little time in the fall to write some new shred parties for you all, stay tuned, much love!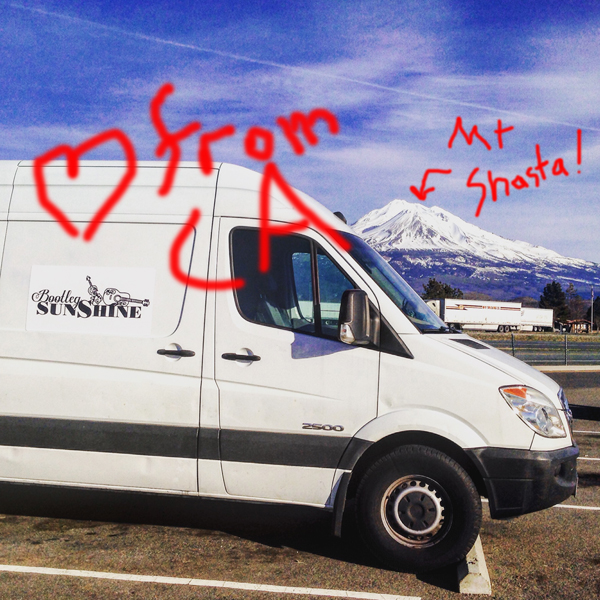 Spring 2016 -We bit the bullet and bought a spaceship! …tour van that is. She's an epic project chic, purrs like a kitten, flying through both space AND time, topping out at a blistering 79mph. After several requests to perform in Southern California, it's time to plant seeds in that hot sunny land down there and watch them grow. Check out our beautiful tour art by Marcus Goodgain. We'll be making many stops along the way, every few months, so visit the tour page often. See you out there!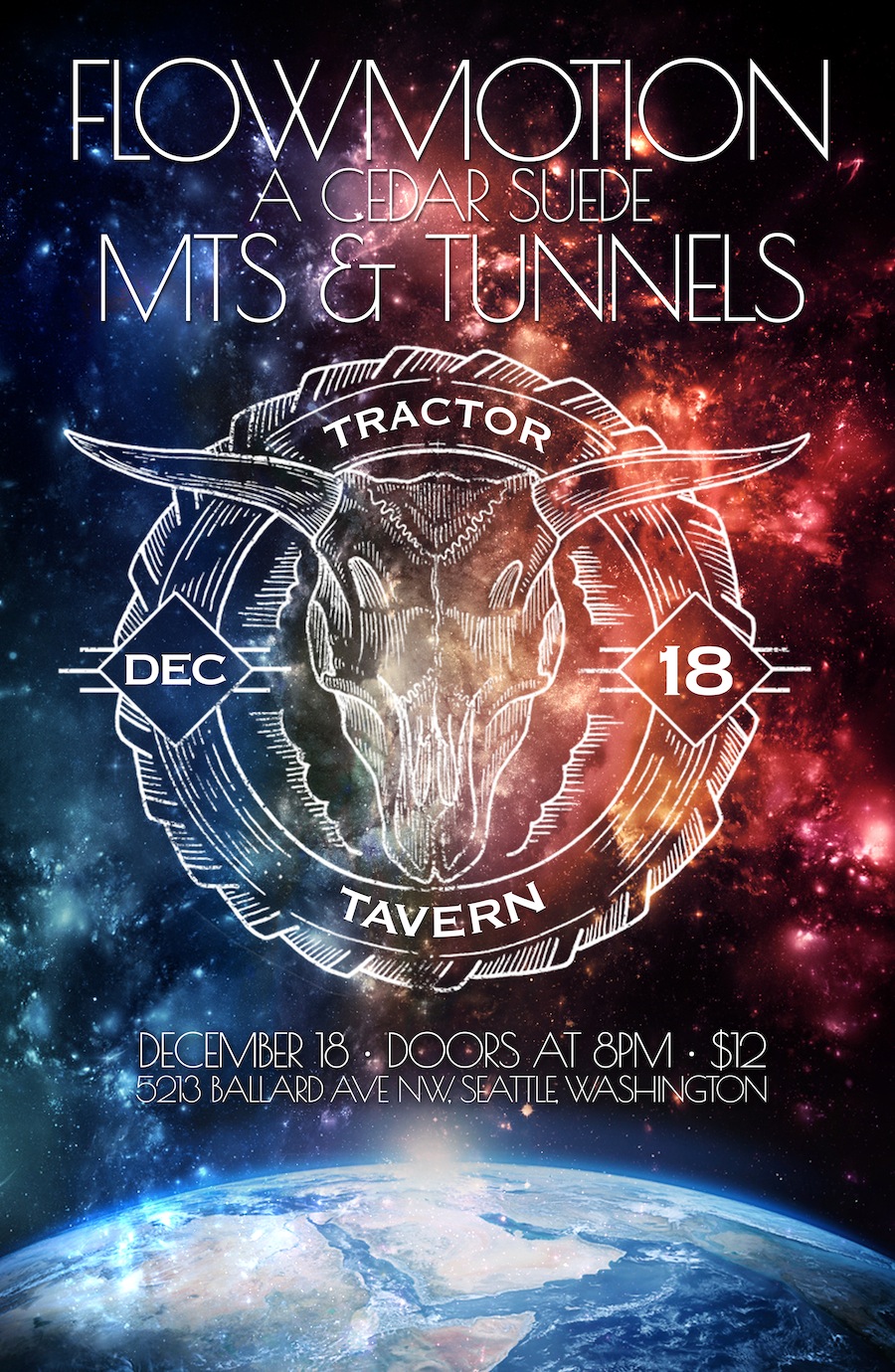 January 2016 – Happy New Year! We recorded audio and video of our first show at Tractor. Plicks Flicks did an incredible job. Love it! We'll be doing a limited release of CD's very soon. Join our email list to get first dibs!
December 18, 2015 – First show with full band, at Tractor Tavern!! Our forefathers A Cedar Suede let us steal ourselves onto the bill at the last minute. We're playing with Flowmotion and Mts & Tunnels. We might be filming, get so funky! 9pm $12 Get tickets.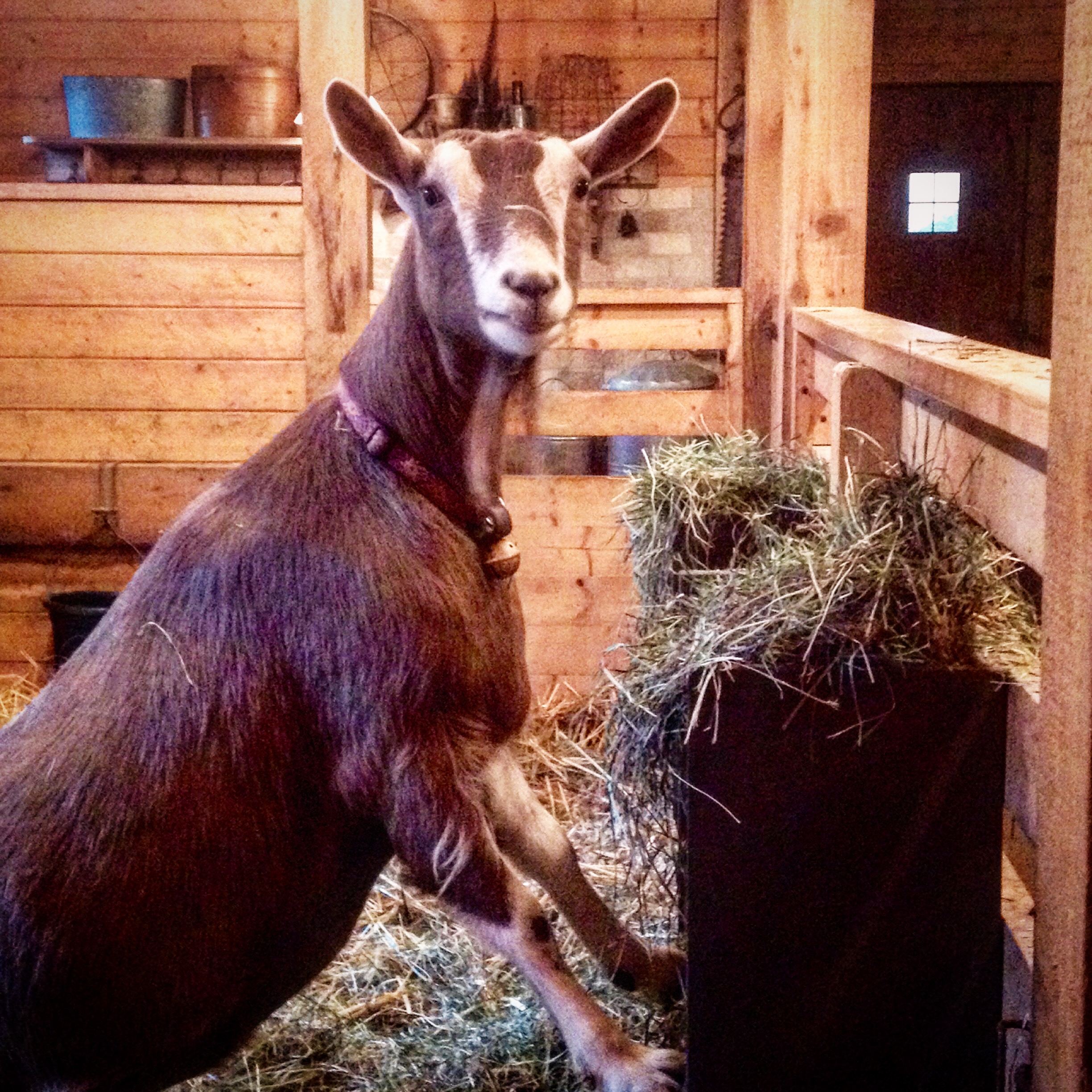 October 2015 –  Our first music video! We tricked our favorite director, Greg Westhoff, into filming us among our very dear goat and chicken friends. Unfortunately they didn't make the final cut, but if you could smell this first music video of ours, you'd know they were there. Youtube needs to get on the smell-o-vision technology already.
September 2015 – We begin! Over the last year or so this strange kind of music started creeping into our ears and fingers. Folks call it "bluegrass," but we like our term better: "Speed Jazz of the Mountains." So we wrote a song about scrambled eggs, another one about a rooster that thinks it's a dog, some about farming, and put birds on a lot of them. Harold started learning banjo, and is getting one handcrafted by a luthier on San Juan Island. We met over a couple brews to come up with band names, so if you are forming a like-minded band, and looking for a title, here's our unused runner ups: Birches and Hoes, High Moon Bison, and Backyard Larch. But we settled on Bootleg Sunshine, 'cuz we love a good drink even more than buffalo and hoes, it's true…